I opened this up to get my writing on and noticed that this is my 250th post! Oh my wow! It's a sweet coincidence
that this post is about Jack's 3rd birthday party, considering I started a blog to share what was on my heart and mind as we learned more about Jack's genetic condition.
You know that old saying "It never takes up as much space on paper as it does in your head".....well, I started writing here to test that theory. And almost 2 and a half year laters, all I can say is- WORD.
Back to the here and now.
Jack's birthday party was on his actual birthday this year, which was a Friday evening. I was worried because we had rain and thunder in our forecast, and Jack's party was at Kavanaugh Park on the base. I didn't really have a back-up plan, except maybe huddling under the covered area and stuffing our faces with cake. Which, now that I think about it, it's too bad it didn't sprinkle
for at least a little bit.
This was one of my favorite birthday parties. It was pretty low key, we had great company, there was room for the kids to run and play and get their crazies out, but most importantly- my husband was right by my side! Yippy for husband's being home!
Jack wanted his party to be about baseball and firetrucks. We flipped a coin and baseball won. Except not. I chose baseball because I thought I could get away with buying the least amount of things. We had a bouncy house, which has nothing to do with baseball at all. But he is three and he really, really, really wanted a "bou-see hass".
To all who came out to celebrate our little guy-- thank you!!! We had a blast and we love how our friends love on our kiddos. I am blessed with friends who come early to set up, arrange gummy cups in the shape of a "J", and stay well into mosquito witching hour to help us clean up. Thank you friends-- y'all are the BEST!
The lowdown on the party stuff is below all the pictures!
His big birthday present was his big boy set of wheels! He loves his bike! I think it's the first big thing he has gotten that is all his own! He put on his big brother's old Tow Mater helmet but decided he needs a new one because it messes up his 'do.
Evie was a little ticked that she was the only one without a ride. So she let me know it.
See. This is her "Not impressed, people" face. (Sidenote: do you know how thrilled I was that I gathered enough hair to hold a clip AND she left it in for more than three minutes?!?!)
This was what we served all the babies. And those straws just make me so happy.
Guess what was in these bags? I'll give you 3 chances.
These adorable striped bags had peanuts. They were perfect!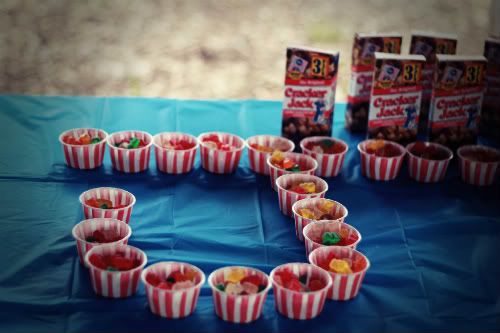 Oh gosh, could you just die from the cute? Those little striped cups!! OH gosh!! And one of my sweet friends took it upon herself to arrange these in a "J". I love having friends that think of things like that!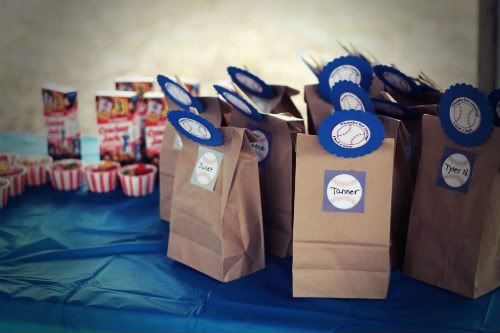 Cracker JACKs (hehehe) for everyone and paper sack goodie bags. You can read below where I downloaded the template for the baseball circles from.
The boy bags had Cracker JACKs (am I the only one getting a kick out of that?), a pack of Topps baseball cards, Fun Dip, and some other little goodies. The girls had Cracker JACKs, Lip Smackers, mini nail polish, and other goodies. And for the babies, it was Teddy Grahams and Buddy Fruits.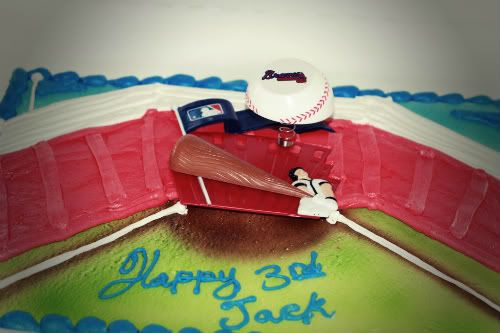 The cake, from Publix, adorned with a Braves baseball, of course, because that is his big brother's team!
I don't know who those hooligans are up on top of that little bus. Another child, that will remain anonymous, was at least wise enough to jump when he saw the lady with the camera coming.
This is so them. Tyler, carefully making his way down one step at a time and asking if he was good. And then Kaiti, who, in her flimsy little flip flops, just jumped right off when I told them to get down.
A bou-see hass, A BOU-SEE HASS!!!
Lexy went in to jump with Jack so he wouldn't be alone.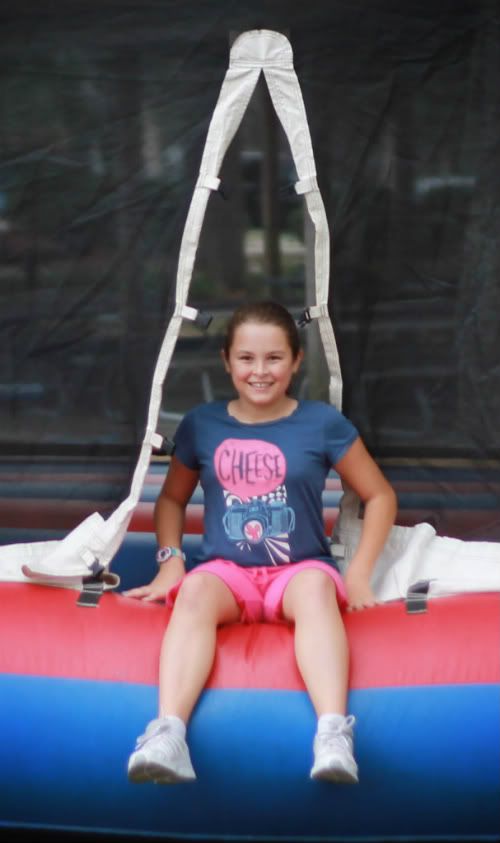 Sweet girl!
And where Lexy went, Kaiti followed!
Okay, so I may have put my camera down for the bulk of the party. Meaning all of it. And then I remembered it when it was time to open presents. It was also pretty dark by then, so the pictures I got are a little ehhhhhh.
He had so much fun!!!!
Look at the curls! Love these kiddos!
-------------------------
Straws, striped bags, and striped cups from
Shop Sweet Lulu
!
Bounce House reserved from
MWR Mayport.
Popcorn Bags, table cloths, cups from The Dollar Tree.
Baseball Birthday Circles on Treat Bags can be found
HERE
!
I used the Lomo and Vivid 2 actions for photos from
The Coffee Shop Blog
(awesome site!!!!)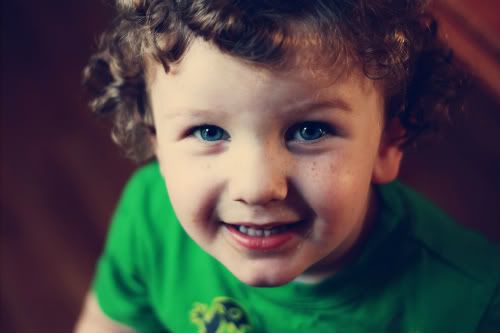 Needless to say, this little boy had a Grand Slam Birthday. (it ain't easy being cheesy folks.)
Thanks to all who came out and loved on our Jack! We had a wonderful time and realized driving away how much we are going to miss this place!
Elyse, Sarah, and Wendy-- you girls are awesome for helping me get everything going! And Dan and Al are pretty awesome for staying to help us take everything down, too!
And for anyone who thinks I am a have-it-together mom, here you go......
What kind of woman forgets candles for her son's birthday cake?!?!?
NOT ME!!!!